Sundays, 2 – 4 pm
in Cooperation with
the South Brunswick Library

South Brunswick Library, 110 Kingston Lane, Monmouth Junction
Free Admission, Food Pantry Donation Appreciated
May 5, 2pm, Kathleen Graber & Susan Wheeler
Programs followed by open readings
May 5: Kathleen Graber and Susan Wheeler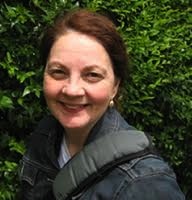 Kathleen Graber grew up in Wildwood, New Jersey, earned a BA in philosophy at New York University, and in 1994, after years of teaching high school English, was inspired while leading a class field trip to the Geraldine R. Dodge Poetry Festival to begin writing poems. She subsequently earned an MFA at New York University.
Graber is the author of The Eternal City (2010), chosen for the Princeton Series of Contemporary Poets and a finalist for the National Book Award, and Correspondence (2006), winner of the Saturnalia Books Poetry Prize and a finalist for the National Poetry Series.
Graber's honors include a Rona Jaffe Writer's Award, an Artist Fellowship from the New Jersey State Council on the Arts, a Hodder Fellowship in Creative Writing at Princeton University, and an Amy Lowell Poetry Travelling Scholarship.
She has taught at New York University and Virginia Commonwealth University.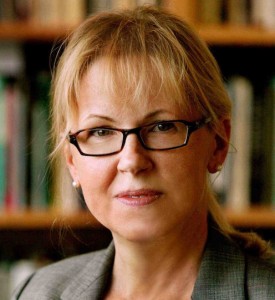 Susan Wheeler is the author of a novel, Record Palace, and six books of poetry, Bag 'o' Diamonds, Smokes, Source Codes, Ledger, Assorted Poems and Meme, which is shortlisted for the 2012 National Book Award in poetry. Her awards include the Witter Bynner Prize for Poetry from the American Academy of Arts & Letters, the Norma Farber First Book Award from the Poetry Society of America, and fellowships from the John Simon Guggenheim Foundation and the New York Foundation for the Arts. Her work has appeared in ten editions of Best American Poetry, as well as in The Paris Review, New American Writing, Talisman, The New Yorker and many other journals. She teaches at Princeton University, where she directs the creative writing program.
Susan Wheeler grew up in Minnesota and New England, and has lived in the New York area for twenty-five years.
South Brunswick Library, 110 Kingston Lane, Monmouth Junction
Free Admission, Food Pantry Donation Appreciated