The Jazz Café
NOVEMBER 3, 8PM

– RADAM SCHWARTZ QUARTET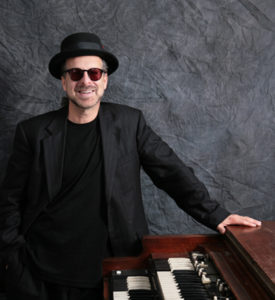 Radam Schwartz, jazz organist and pianist, has built his reputation over the last 25 years playing with such great musicians as Arthur and Red Prysock, Eddie Lockjaw Davis, Al Hibler, and Jimmy Ford. He continues to make music history today playing with renowned artists Cecil Brooks III, Russell Malone, and David Fathead Newman. Radam has worked consistently to maintain the strong live traditions of the music as well as bridge the gap between the generations. In addition to forging a career as an organist and pianist, Radam has committed over 15 years to Jazz education.
For Friday's performance, he will feature world renown vibraphonist Bryan Carrott, tenor saxophonist Mike Lee, and drummer Joe Brown JR. They will play some pop-tunes with a jazz arrangement, plus some original material, and some unique jazz standards.
To learn more, visit www.radamschwartzjazz.com.