The Jazz Café
Herb Eckert Auditorium in the Senior Center
South Brunswick Municipal Complex
540 Route 522, Monmouth Junction
Admission $6 at the door
Doors open 7:30pm, 732.329.4000 x7635 • arts@sbtnj.net
No reservations, no advance ticket sales
May 6, 8 -10PM •
The Hazelrigg Brothers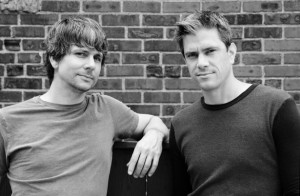 George and Geoff Hazelrigg are multitalented brothers and highly accomplished musicians. Bassist, Geoff, pianist, George, and joined by drummer John O'Reilly Jr., the trio presents an ingenious blend of classical, rock, and jazz elements. Their repertoire ranges from Jimi Hendrix and Led Zeppelin, to baroque and 20th century classical music. They have most recently recorded with genre bending artists Autre Ne Veut (Auther Ashin) and Shy Girls (Dan Vidmar).
For more jazz throughout the state, www.NJJazzList.com
Herb Eckert Auditorium in the Senior Center
South Brunswick Municipal Complex
540 Route 522, Monmouth Junction
Admission $6 at the door
Doors open 7:30pm, 732.329.4000 x7635 • arts@sbtnj.net
© 2012-2015  South Brunswick Arts Commission. All rights reserved.